Soap by GetaGuru: we specialize in genuine handmade bar soap.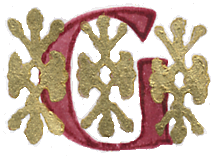 At GetAGuru we make our soap naturally. Everything used comes from nature as we believe ingredients are everything. We buy herbs and oils from all over the world. It's a magical experience mixing scents, textures, and colors together. After stirring for a few hours we pour the mixture into large boxes and cover them with a warm blanket. After six weeks and then cut them into beautiful bars of soap. Get A Guru soap has a rich creamy lather that cleans and cares for your skin. It will not dry your skin or make it greasy. It has helped customers with acne, psoriasis, rosacea. Treat yourself to a bar of "Get A Guru" and you will feel the difference! We make our soap as it has been made for thousands of years and we use no animal products.
Vegetarian and Vegan approved
This is a secure site! Just select the soap and the size you want and follow the instructions.
Wood soap
good for all skin types……made from the essential oils of 4 different woods. rosewood, cedar wood, sandalwood & vetivert sandalwood powder is added for exfoliation. this is a lovely soap for men but women love it too. a favorite of the gang at get a guru. each one of these wood oils are used to induce a deeply relaxing & grounding meditative state.
Small Bar
$5
Medium Bar
$7
Large Bar
$9
1Lb Block
$21.50
rose absolute
made with very expensive rose absolute essential oil. rose oil is good for dry and/or sensitive skin, it is one of the most antiseptic but gentle oils. very beneficial for mature skin. the scent of rose is said to ease depression. we use real roses in each bar and rose petals are present in the finished product.
Small Bar
$5
Medium Bar
$7
Large Bar
$9
1Lb Block
$21.50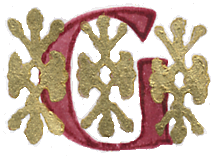 Tangerine (tangelo)
our latest soap created for spring 2013 made with lots of tangerine & sweet orange with just a hint of sweet jasmine. this is sure to lift your spirits & soothe your soul. makes me feel like spring springtime all year round!
lavender

a versatile and universally loved essential oil. lavender is one of the most gentle oils even full strength. can safely be used on children and people with sensitive skin. the most outstanding quality of lavender is that it is soothing and relaxing. great used before bedtime or any time one wants to calm frazzled nerves. all skin types.
Small Bar
$5
Medium Bar
$7
Large Bar
$9
1Lb Block
$21.50
tea tree
an unusual scent, tea tree oil is related to the eucalyptus & camphor family. comes from australia, & is prized for its many antiseptic properties. used to treat a huge list of skin problems/issues. among them are acne, eczema, psoriasis, dry patchy skin, insect bites, fungus & the list goes on…… can be used as a shampoo bar to treat a dry, flaky scalp. good on all skin types, especially problem.
Small Bar
$5
Medium Bar
$7
Large Bar
$9
1Lb Block
$21.50
Mint and Lavender

Made with pure Spearmint, peppermint and lavender. Invigorating and relaxing at the same time. Many times we make one time blends and this one is going to stay as it has become one of our most popular soaps
Small Bar
$5
Medium Bar
$7
Large Bar
$9
1Lb Block
$21.50
unscented

our original recipe & the one that started it all. beneficial for all skin types, especially sensitive. covers a variety of skin problems from acne to psoriasis. especially mild when used to wash delicate babies skin. order a pound block and cut your own sizes!
Small Bar
$5
Medium Bar
$7
Large Bar
$9
1Lb Block
$21.50
patchouli
patchouli, treats rough, cracked skin. a deep dark oil with an earthy scent. appeals to men, woman, young and old hippies alike. patchouli lasts especially well in soap. a strong and calming scent & an aphrodisiac.
Small Bar
$5
Medium Bar
$7
Large Bar
$9
1Lb Block
$21.50
oatmeal-goats milk
another get a guru classic and favorite in a new blend-we added honey to the mix! regular customers swear by this for eczema, psoriasis and acne can be used on babies and very sensitive skin. .
Small Bar
$5
Medium Bar
$7
Large Bar
$9
1Lb Block
$21.50
clary sage-lemongrass
a very popular combination. clary sage, a lesser known, but even more effective sedative than lavender, makes an irresistible blend with lemongrass. the additional magic of hemp seeds makes your bath or shower a euphoric experience.
Small Bar
$5
Medium Bar
$7
Large Bar
$9
1Lb Block
$21.50
peppermint
ours is the strongest peppermint soap that we know of anywhere. not recommended for those with sensitive skin. peppermint is very stimulating and has the unusual quality of warming in winter and cooling in summer. wake up and get a guru!
Small Bar
$5
Medium Bar
$7
Large Bar
$9
1Lb Block
$21.50
lemon verbena
fresh, strong and versatile. an all around favorite with our customers and gurus. lemon verbena essential oil is good for circulation and strengthens hair and nails. (would recommend for oily hair types-feedback is welcome) a good antiseptic. refreshing & said to tighten wrinkles due to the vitamins in natural lemon oils. the same can never be said for synthetics.
Small Bar
$5
Medium Bar
$7
Large Bar
$9
1Lb Block
$21.50
handmade pine soap savers keeps your soap safe and dry
Look after your soap, keep it dry and organized. Our soap savers allow you to lay out as many different types of soap as you like in your bathroom. After all why use the same scent every day? The wood naturally draws the water from your soap making it last longer.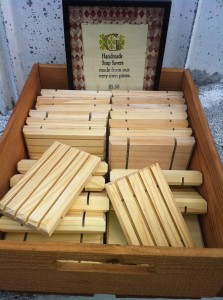 Handmade Pine soap savers
Super tip of the the day. You must try one of these.
GetaGuru Skin Exfoliator
At last we have bath scrubby bags back in stock. Simply put your soap into the scrubber and exfoliate, cleanse and moisturize all in one go. Then when finished hang up in shower to dry. This makes the precious getaguru soap last longer and lather even better. Know by all kinds weird names these "famous bath scrubbers" basically make a really good skin exfoliator. They lather the soap more than usual while at the same time making it last longer. When combined with GetaGuru soap you have the perfect combination for cleansing, moisturizing and exfoliating. Add to the fact that these little things save you all kinds of money, it's no wonder they are known as our "Famous Bath Scrubbers".
Pick your favorite colours.
White bath scrubber: $5.99
Blue bath scrubber: $5.99
Pink bath scrubber: $5.99
Purple bath scrubber: $5.99
Green bath scrubber: $5.99
Copyright 1999-2012. The Getaguru Handmade Soap Company. All rights reserved
Read …Very Important.
It can take up to six weeks for our soap to cure. We try to anticipate what will be needed 6 weeks from now. We are a small family run business, we are not able to guarantee a shipping time. It usually takes 5-6 days, but it can take as long as 4 weeks. We have to work on a first come basis. We use organically grown ingredients and organic soap. We cannot just order some more soap we must spend time making it. If you wish to cancel your order just email getagurusoap@aol.com anytime before shipping. If you do a charge back you will be responsible for all administration costs. It's not necessary so please don't do it. Just email us and we will cancel, it's that simple. Once our handmade products have been shipped we are not able to take returns as we will not resale soap that has been outside our quality control. All products will differ as they are all unique and not mass produced. By ordering anything from this site you agree to these terms. Thank you for helping us keep our products inexpensive and affordable.